Overhead Squat with the Smashbell
Degree of Difficulty

90%

90%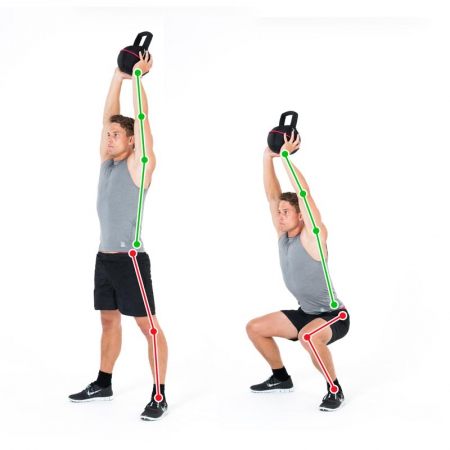 Overhead Squat with Smashbell: Trains Legs and Buttocks
Short Description
Stand at shoulder width. The body forms a line from the head to the feet.
Extend the Smashbell over the head.
Bend the knees and lower the buttocks to the ground.
Legs extend and straighten the body. Arms holding the Smashbell stay extended.
Long Description
The feet point forward and stand at about shoulder width apart. The body is completely extended and forms a line from feet, hips, head, and arms. The body weight is supported by the heels.
The Smashbell is held between the hands and extended above the head. The Smashbell should be held slightly forward rather than falling backwards towards the neck.
While inhaling bend the knees so that the buttocks lowers towards the ground until the thighs are parallel to the floor. The arms holding the Smashbell stay extended overhead.
With the strength of the thighs the buttocks is pushed up while exhaling and the hips are extended. The body is then raised up to the starting position.
Tips
If you have knee problems don't bend the legs more than 90°. Arms should be kept over the head to form a line with the back.
Additional exercise instructions
The Overhead Squat with the kettlebell is an exercise for the legs and buttocks. The long upward stretched arms add an additional difficulty.
Related Kettlebell exercises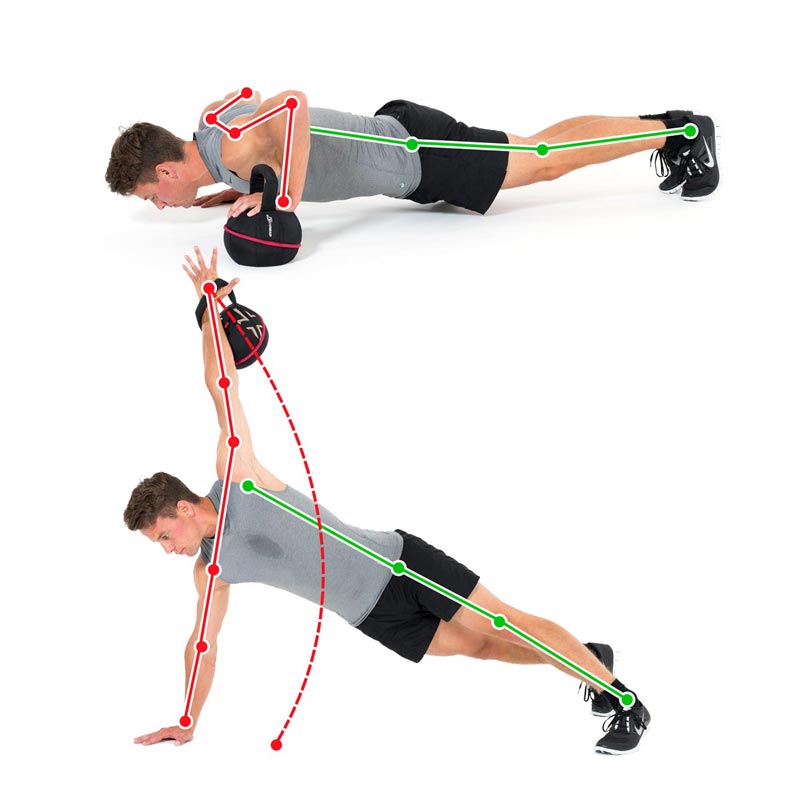 The exercise Balance Bent Over with the Smashbell not only trains body balance but also the back of the thighs and the stomach muscles.