Sit-up with the Kettlebell
Degree of Difficulty

90%

90%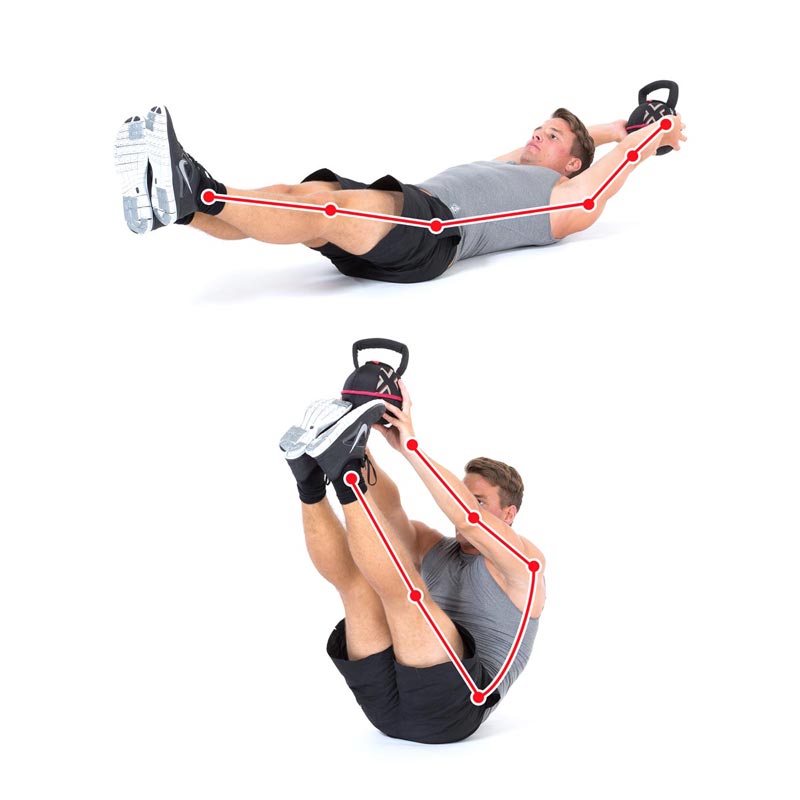 Sit-up with a Kettlebell
Short Description
Lay on the back, lift legs slightly off the ground, arms holding the Smashbell extended backwards.
The Smashbell is brought to the feet with the strength of the stomach muscles. Legs stay extended.
Legs and upper body are lowered back slowly.
Long Description
The body lays on the back, the legs are extended forward and lifted slightly off the floor. The arms are extended backwards above the head. The Smashbell is held in both hands. The head is slightly lifted, and the eyes look forward (upwards).
Through the movement of the hips and rolling in of the stomach muscles, the legs and upper body come closer together. The arms with the Smashbell are brought forward upwards towards the feet and the legs stay extended.
The body is brought back into the starting position by unrolling the stomach muscles and at the same time lowering the legs.
Tips
Movement executed slow and controlled.
Additional exercise instructions
The kettlebell exercise Sit-up is the king of the ab exercises and strengthens not only the stomach muscles but the hip flexors as well.
Related Kettlebell exercises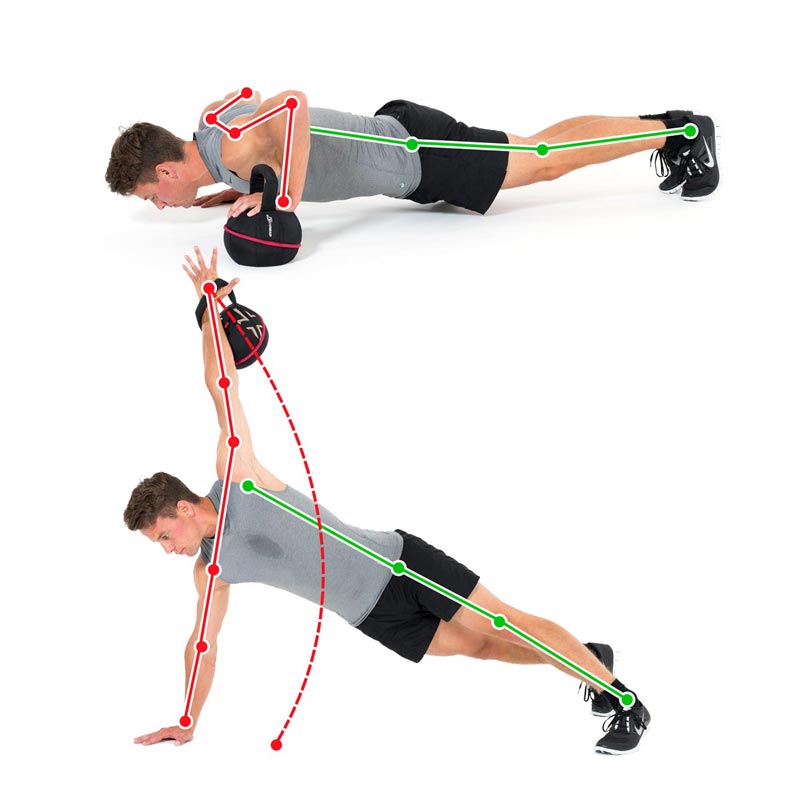 The exercise Balance Bent Over with the Smashbell not only trains body balance but also the back of the thighs and the stomach muscles.