Intense ab exercise with the Suspension Trainer
Degree of Difficulty

90%

90%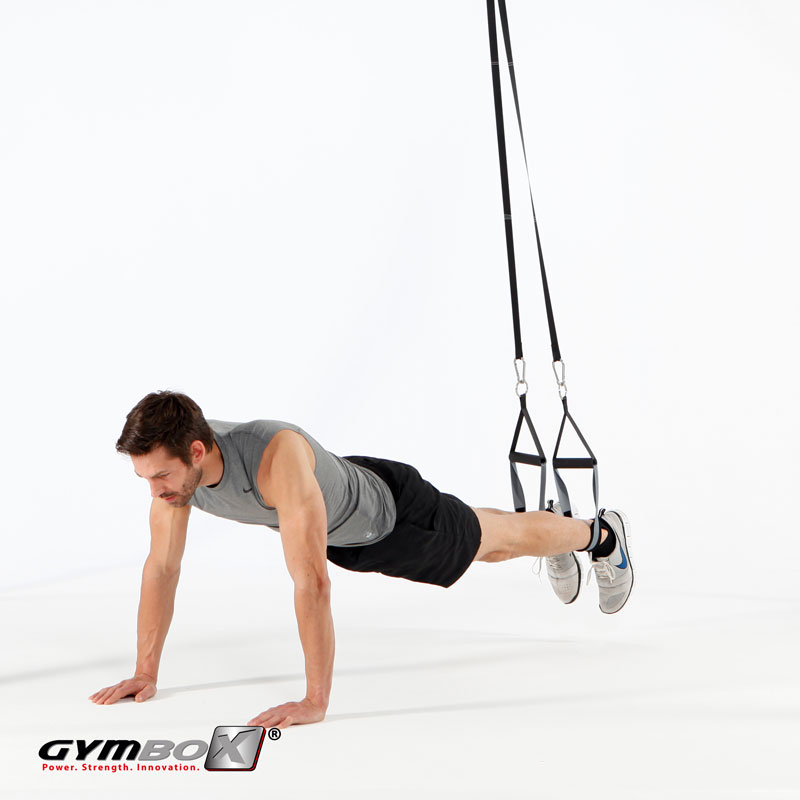 Suspension Training Recrunch
Short Description
Push-up position, feet in the loops.
Knees to chest, roll-in abdomen.
Stretch hip and legs to come back to starting position.
Long Description
Depending on the desired intensity, the feet or lower leg are hung up in the loops. The body is supported on its hands and remains in prone position. The abdomen is tensed and the buttocks lightly lifted upwards.
From the body stretching the knees get bent and pulled towards the body or the chest. During this motion the lower back gets flexed and the belly button pulled inwards.
The knees are pulled towards the chest as far as possible. The buttocks are directed upwards and the lower back is lightly bent.
From this rolled-up position the legs get slowly moved back. The abdominal muscles remain tensed.
Tips
Keep your knees closed during the whole exercise. Do not lose the body tension when you stretch your body and avoid a hollow back. The exercise becomes more intensive, the more you remove your body from the suspension point.
Additional exercise instructions
The Recrunch is a Crunch or Sit-Up in prone position. The entire abdominal- and parts of the ischiocrural muscles including the hip flexor get stressed. This version is very intensive, since the arm stretchers get stressed very well. It is only suitable for advanced persons.
Related Suspension Trainer Exercises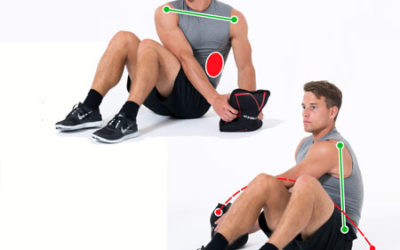 The Sand-Pad exercise Siderotation strengthens all core muscles with focus on the lateral abdominal muscles. The Siderotation is a very dynamic exercise and therefore very effective for a warm-up program.