Degree of Difficulty

60%

60%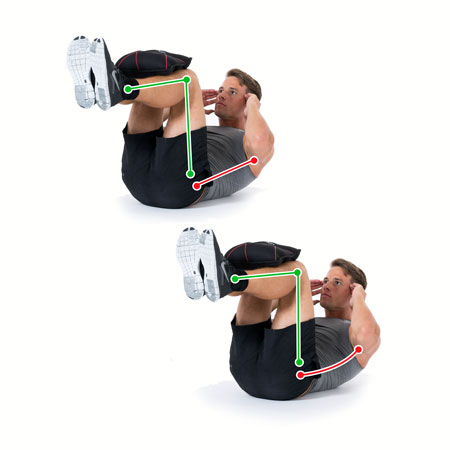 Ab workout with the Sand-Pad
Short Description
Supine position. Legs are bent in the air with the Sand-Pad laying on the lower legs.
Lift your upper body from the ground.
Bring back slowly your upper body to the floor.
Long Description
In the initial phase you are in a supine position. Legs are bent in a right angle. The Sand-Pad is laying on the lower legs, which are positioned horizontally. Hold your arms in the air, your hands touch the temples.
While breathing out the upper body comes up supported by the abdominal muscles. These muscles are under high tension. You look upwards. Try to come as high as possible without moving the lower back.
Bring back the upper body until it is very close to the floor. Don't lay down on the floor. Start the movement again.
Tips
Keep your lower back on the floor. The longer you hold your upper body in the air, the more effective the exercise.
Additional exercise instructions
The Sand-Pad exercise Crunch is a typical exercise to train the abdominal muscles. The higher the weight of the Sand-Pad, the higher the tension in the abdominal muscles.
Related Sand-Pad exercises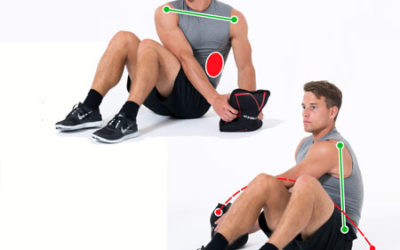 The Sand-Pad exercise Siderotation strengthens all core muscles with focus on the lateral abdominal muscles. The Siderotation is a very dynamic exercise and therefore very effective for a warm-up program.