Recrunch with the Sand-Pad as a slider
Degree of Difficulty

60%

60%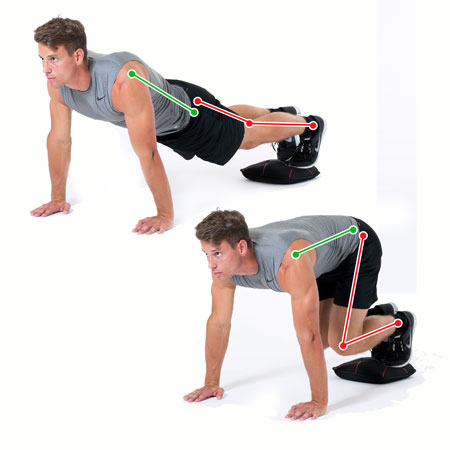 Sand-Pad as Slider. Workout for the Core
Short Description
Push-up position, your feet are on the Sand-Pad.
Pull the knees to the front.
Extend your legs back into the initial position.
Long Description
In the initial phase you are in the push-up position. Your arms should be shoulder-wide and your hands are laying on the floor. Your feet are located on the Sand-Pad and your body is from feet to head in one line.
Trough the power of the core muscles you pull your legs to the front and the Sand-Pad slides over the smooth floor. The knees come closer to the elbows at the same time. Hip- and knee joints are bent extremely.
The strength of your thigh muscles leads the Sand-Pad back into its initial position.
Tips
Avoid a hollow back while bringing back the legs into their initial position.
Additional exercise instructions
In the Sand-Pad exercise Recrunch Slide you use the Sand-Pad as a slide on a smooth floor. Because of the bending and stretching of the legs in the push-up position, this exercise activates many core muscles. While bending the legs the abdominal muscles, the hip flexors and thigh muscles are activated.
Related Sand-Pad exercises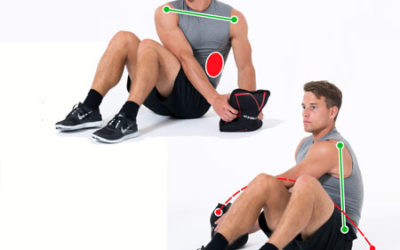 The Sand-Pad exercise Siderotation strengthens all core muscles with focus on the lateral abdominal muscles. The Siderotation is a very dynamic exercise and therefore very effective for a warm-up program.