Degree of Difficulty

60%

60%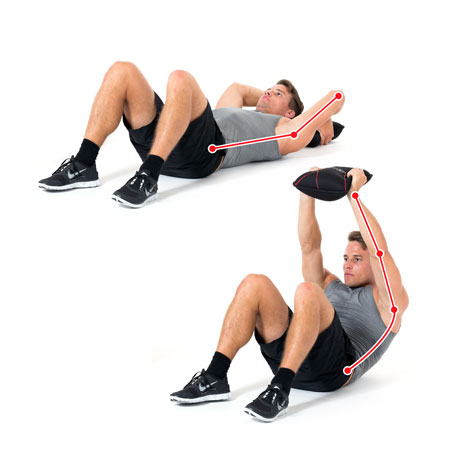 Sand-Pad as weight for a Sit-up
Short Description
Supine position. Hold the Sand-Pad behind your head and bent your knees.
Move the Sand-Pad with extended arms to the front upwards. Raise your upper body.
Move Sand-Pad and your upper body back to the initial position.
Long Description
In the initial phase you are in a supine position. You hold the Sand-Pad with both hands behind the head. While the Sand-Pad remains on the floor your legs are bent with your feet flat to the ground.
Try to keep your lower back on the floor while you move up with your upper body. Push the Sand-Pad at the same time over your head upwards. At the end of the movement your arms should be extended.
Lower your upper body slowly to the floor. Bring the Sand-Pad behind your head again.
Tips
Try to raise the Sand-Pad as high as possible without moving your lower back.
Additional exercise instructions
In the Sand-Pad exercise Sit-up you use the Sand-Pad as an additional weight. The difficulty raises when you hold the Pad with your arms extended.
Related Sand-Pad exercises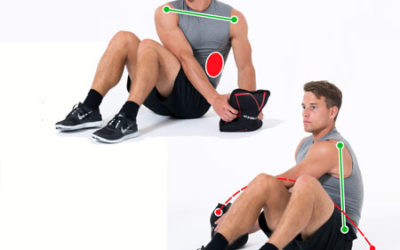 The Sand-Pad exercise Siderotation strengthens all core muscles with focus on the lateral abdominal muscles. The Siderotation is a very dynamic exercise and therefore very effective for a warm-up program.