Rotation of the core with the Sand-Pad
Degree of Difficulty

60%

60%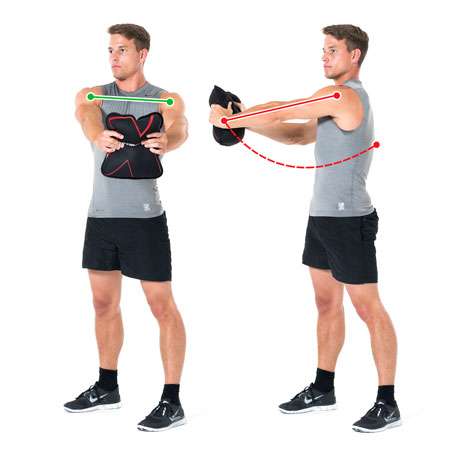 Core-Rotation with Sand-Pad
Short Description
Hold the Sand-Pad with nearly extended arms in front of your body.
Rotation of the trunk to one side.
Rotation of the trunk to the other side.
Long Description
Try to stand upright with your feet shoulder-wide to have a stable standing position. Your toes are pointing to the front. Hold the Sand-Pad with nearly extended arms in front of the chest.
Move the Sand-Pad only via rotation of the trunk or the abdominal muscles to one side. The angle between shoulder and arms should not change at any time. Your back should maintain a straight position. You follow the moving of the Sand-Pad with your eyes.
Move from one side to the other side in a controlled way.
Tips
Try to only rotate your core and try to be as static as possible in hip and shoulders.
Additional exercise instructions
In the Sand-Pad exercise Rotation you turn the Sand-Pad from side to side. This exercise improves your abdominal muscles in a very effective way.
Related Sand-Pad exercises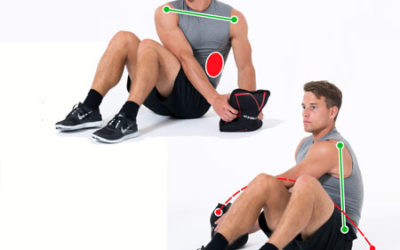 The Sand-Pad exercise Siderotation strengthens all core muscles with focus on the lateral abdominal muscles. The Siderotation is a very dynamic exercise and therefore very effective for a warm-up program.