Lunge forward with the Sand-Pad
Degree of Difficulty

60%

60%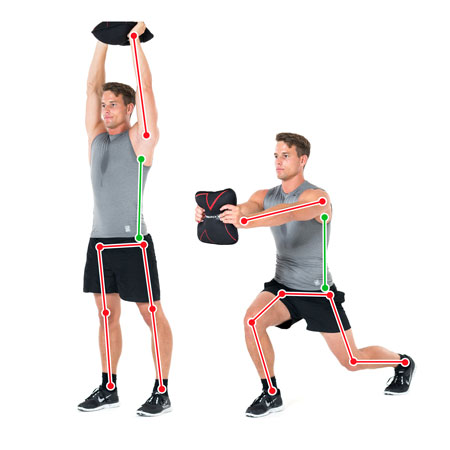 Sand-Pad Lunge with Frontlift
Short Description
Straight body with your arms extended above your head.
Start a lunge and move your arms down before the chest. Your arms are still extended.
Get back to the initial position over the front-leg. Move your arms over your head again.
Long Description
In the initial position the body is totally extended. Hold the Sand-Pad with both hands above your head while extending your arms at a maximum. The body is helt in one line from the feet to the top of the Smashbell. Feet stay close together.
Start the lunge and bring one leg about 1.50 m to the front. Move the Sand-Pad down to chest level. The toes are pointing forward and the heel of the leg behind is slightly raised. The knee should not move over the toes.
Get back to the initial position over the front knee. At the same time move the extended arms over the head to hold them in one line with the rest of your body.
Tips
Pull your shoulderblades together during the entire exercise to prevent your shoulders from moving to the front.
Additional exercise instructions
The Sand-Pad exercise Squat Front does not only improve your leg muscles, but also increases strength in your shoulders while raising the arms.
Related Sand-Pad exercises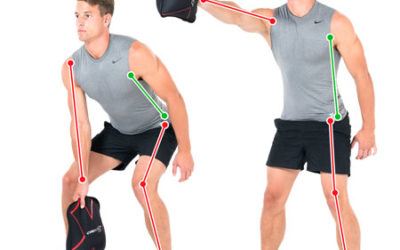 The Sand-Pad exercise One Arm Swing is similar to the Kettlebell-Swing. The Swing trains the back of the thighs and additionally activates the buttocks and the lower back.