Training for your lower back with the Suspension Trainer
Degree of Difficulty

60%

60%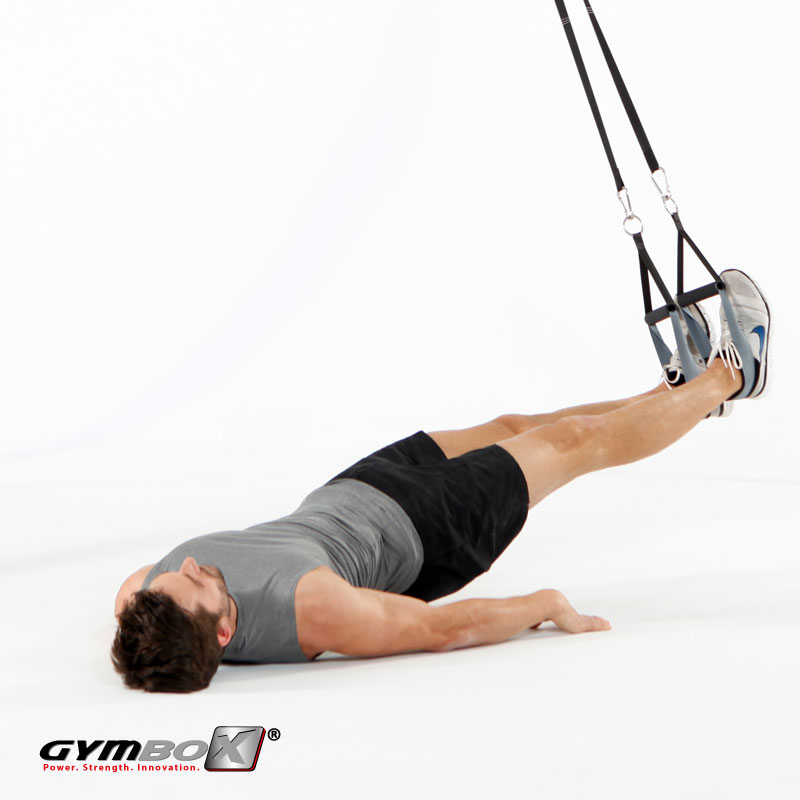 Suspension Training Lower Back
Short Description
Supine position with shoulder, arms on the floor. Buttocks raised and feet in the loops.
Move legs to the side use your hips.
Move legs back to the middle and proceed with the other side.
Long Description
Both legs are hung up and stretched in the loops either with the heel or with the lower legs, depending on the desired intensity. The lumbar vertebrae area and the buttocks are clearly lifted off the ground. The legs are parallel to each other. The shoulder girdle and the head are placed on the bottom. The arms are placed sidewise next to the body as support. Gluteal ischiocrural and back muscles are tensed.
The hip is moved controlled to one side. The power is generated in the back and the arms.
The hip is moved to one side. The legs remain parallel. Arms and body are tensed.
The hip is slowly moved back to the middle.
Tips
The more spacious you execute the exercise, the more effective it is. Try to rest 1-2sec in the final position and avoid a swinging.
Additional exercise instructions
This exercise trains the posterior ischiocrural muscles, the buttocks and the lower back. It requires a lot of body tension.
Related Suspension Trainer Exercises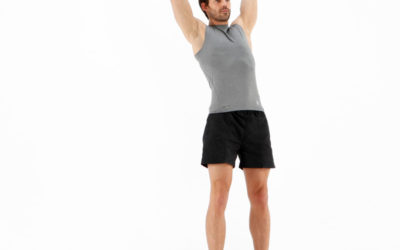 The Long Back Pull is an effective exercise to train the posterior shoulder, the complete back and the arms. Due to the long lever action of the arms, the exercise concerted trains the medial and lower back. This version additionally trains the rotator cuff of the shoulder joint.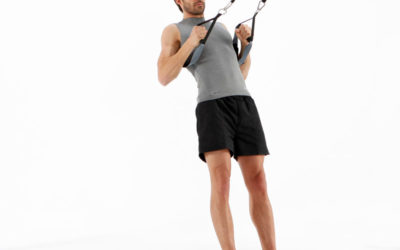 The exercise trains the complete back muscles, both dynamic and static. The inclination angle of the body is relevant for the training load.